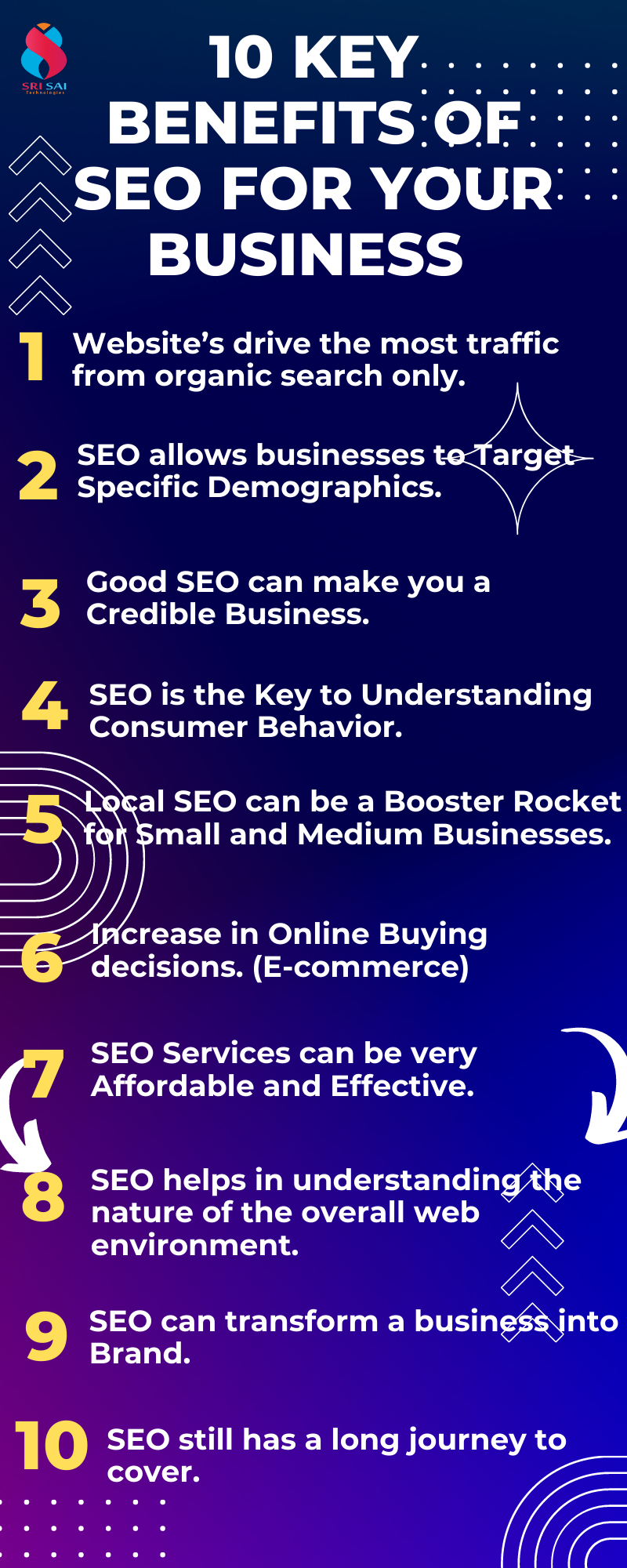 What is SEO? 10 Key Benefits of SEO for your online Business (A Must read Guide)
What is SEO, and what is its significance in today's world? This question seems to be very frequent nowadays. The major motive behind writing this article is to explain to new business owners the importance and benefits of SEO. 
SEO or search engine optimization is a regular practice to rank a particular web page or whole website on a search engine results page (SERP) for a specific query asked by a user.
A user can request different queries by typing keywords in the search box. A query can be location-based, information-based, video-based, etc. We need to optimize our website to rank higher for top keywords. This method is completely organic(unpaid) and powerful to drive huge website traffic. 
As the customers' purchasing behavior is being shifted from offline to online shopping, the significance of search engines has become very important now.
There are few major search engines across the globe, such as Google, Yahoo, Yandex, Baidu. Google and Yahoo are global, and Yandex and Baidu are market leaders in Russia & China. Google is the most popular search engine present on the planet, having a total market share of more than 93%.  
What is a Search Engine ?
In simple words, a search engine is a software that provides the best possible result to the query/questions that the user asks. The search engine result can have multiple forms such as an article, video, location, image, etc. It has a huge database of detailed information stored in a well-indexed manner.
This information is being updated every day so that every user will get fresh and most recent information about any topic. So we hope that you've got some idea about what a search engine is. Now we are going to focus on how search engines work?    
Search engines have gone three certain steps before delivering us the search results that are relevant to us. 
Crawling – Crawling is the practice of collecting all the data of web pages of a website. It is also called crawlers or spiders or Googlebot for google.
Indexing – Indexing is a process of stacking fetched data in a search engine's database in an ordered manner so that it can be easily retrieved whenever required.
Processing – When a user sends a search request, the search engine processes it, i.e., the searched keywords are getting matched with the data present in the database.
Calculating Relevancy –It is possible that there could be too many web pages present in the database, similar to the search string.
         So now, the search engine calculates the content relevancy of the web pages and then shows them in descending order based on their content relevancy score. The most relevant web pages are shown in the number 1 position, and the least relevant ones last. 
So far, we've learned about what a search engine is and how it works. Now we will look at some important pillars of SEO.
If you look a few years back, keywords played the most important role in ranking a website in google search. But now, the scenario has changed a lot.
Now, Google is becoming smart and constantly comes up with the latest deciding factors that affect google ranking. 
Although keywords still have crucial importance for ranking, the perspective is different. Unlike previous scenarios, we can't just stuff keywords anywhere in the content losing their quality, readability, and relevancy.
We need to sprinkle the keywords so they can't lose their significance and hold the article intact. But what do we mean when we say keywords? 
Keywords are a single word or a bunch of more than two words that are searched by a user and targeted by a company whose intent is to bring that user to their website. Keywords can have multiple intentions, such as informational and commercial.
 Informational keywords drive visitors interested in getting some information about a particular topic. E.g., "What is SEO" is the informational keyword.
On the other hand, commercial keywords drive visitors that are likely to buy a product or service. E.g., "Best SEO certificate course for beginners" is a commercial keyword. 
To target such keywords, one needs to do keyword research. Keyword research is the most important and time-consuming task of SEO.
There are several key steps involved in keyword research. We have to choose long-tail keywords (e.g., "best SEO certificate course for beginners," short tail keywords (e.g., "SEO course"), and local keywords (e.g., "SEO certificate course in Mumbai").
Along with your primary keyword, your content should have some secondary and tertiary keywords that match the primary one(e.g., synonyms)  and cover decent real estate in our content. Putting the main keyword in title, description, alt tags is an old-school practice but still holds a significant value.
Content is the bridge between your business and your audience. The more value you provide through your content, the more audience you engage with.
Content has the power to build a loyal customer base that can potentially be your customers in the future. 
Let's understand this with the help of an example, suppose you own a fitness center, and you publish some blogs on your website related to that.
For instance, you wrote articles regarding Yoga, the importance of gymming, the best workout to reduce belly fat, top 5 cardio workouts, benefits of the keto diet, etc.
 A person who wants to introduce fitness and healthy food in their life will be redirected to your blog. Whenever they decide to join a gym or fitness center, the first name that comes to their minds will be yours.
Then they get valuable information from your content, which will build a relationship between the two. This is how content works for you. 
There are several forms of content available.
Website content – 
Website content can be text, image, video, graphics, and motion effects that give a simplified experience to the user.
Videos –
Videos are a highly consumed form of content of the decade. YouTube is a completely dedicated platform for videos. Any difficult topic can be easily explained through video, and it can be quickly remembered for a long time. 
Blogs –
Blogs are an evergreen form of content on the web. It is less popular now than before. But it can't lose its place because it's a very collective form of content.
A blog can have videos, Images, Infographics all in one. There is still a significant audience for blogs too. 
Infographics – 
Infographic is a graphic that conveys information through it. It has key points, charts, statistics included. It is highly engaging and memorable too. 
Podcasts –
Podcasts are audio-based content. It is the main media content in western countries, but now it is being used & accepted widely in India.
Podcasts are detailed audios about almost any topic like a biography, history, life story, interview, debate, etc. It can also be distributed to get some high authority backlinks.
So I think we've covered all the major forms of content so far. So let's move to the next part of the "What is SEO? What SEO is important for your online business? "blog.
Off-page SEO is a practice usually done outside of web interface; that's why it is known as "Off page SEO." The most prominent and effective Off-page SEO tactic is "Link building" or "backlinks."
Backlinks are the links present in other websites that point towards our content. To build a high-quality backlink, the most important is the content relevancy of both the websites and their domain authorities. 
There are many ways by which you can build quality backlinks, such as guest blogging, creating infographics and sharing them, influencer marketing, business listing sites, etc.
Creating industry-based case studies, white papers, and sharing with the website is also a good off-page SEO practice.
Local SEO is gaining importance for location-dependent businesses. A restaurant, Spa & salon, supermarket, gym, school & classes, or any physical business which requires physical visits of people can go for local SEO.
We've also found a rising number of location-based searches such as " best Chinese restaurant in Mumbai," etc. So targeting such local keywords will bring that traffic to your restaurant.
There are plenty of local SEO methods that one can practice. Some of them are creating a Google my business page, targeting location-based keywords, listing your website in local listing sites, creating location-specific content having location-based keywords, etc.
Local SEO is the best start if you are starting SEO. If your business is ranking for local keywords, then you can stretch it further to more competitive keywords. 
On the page, SEO is the old-school but equally important SEO practice. It consists of plenty of steps that can contribute to on-page SEO. 
This SEO technique involves the internal optimization methods performed within the website interface. 
On-page SEO practices are as follows:
Do extensive keyword research and fetch keywords with high search volume and the least competition. There are many tools available for keyword research. E.g., Ahrefs, Semrush, Ubersuggest.

Use a click-worthy, relevant, and keyword-rich title for your article. (Note – Keep your main keyword first in the title)

Put your focus keyword in the first paragraph of your content so that search engines can understand what your content is about. 

Sprinkle related phrases of your focus keyword or synonyms in different parts of your content. You should do this so that your content doesn't lose its readability. ( don't just stuff keywords anywhere).

Provide internal links to your other articles relative to this one. 

Use outbound links to some other high authority sites for better information. 

Write a meta description to get a quick idea about your content. Also, put your focus keyword in the description.

Insert Images in your content that are descriptive. And don't forget to add alt tags to all images because google's crawlers can't understand images.
10 Key Benefits of SEO to Rank your online Business on Google.
1. Website's drive the most traffic from organic search only.
Organic search is the best traffic source for a website. So every business can benefit from it. The best thing about this traffic source is completely free of cost.
You don't need to spend a single penny on this huge traffic. It just requires some guidelines to follow, along with some patience.
 Currently, Google owns a very large market share of search engines. Google witnesses about 91.1 Billion searches every single month." This is insane!". So automatically, Google becomes the priority for every business.
That does not mean that other search engines need to be neglected. You should also try to rank on those as well. There will be comparatively less competition for sure.

As you can see in the above image from Statcounter, Google dominates the organic search market by 92.01%. I hope you understand why you should put effort into ranking on Google. 
But to rank on Google, you should follow their SEO guidelines strictly. Your website should be strong enough to compete with millions of websites out there. 
2. SEO allows businesses to Target Specific Demographics.
Let's understand this concept with an example. Suppose your business is about selling clothes and fashion accessories; why would you spend your budget on those who have shown interest in buying a laptop or mobile phone. 
With SEO, you can target only customers interested in buying clothes or fashion accessories. Also, google doesn't charge you for this.
You need to create informative content having some clothing-related keywords in it. Collectively we can say that SEO brings you highly targeted leads with high buying intent. 
3. Good SEO can make you a Credible Business.
SEO can increase your business's authority and credibility. A good SEO can provide a better user experience to the user. So the users visit your website repeatedly by searching your website directly on google search.
This practice sends a positive signal to Google, and it builds the trust and credibility of the business.  As we discussed that a good user experience depends on the following features of a website:
Internal link structure
Flawless user interface.
Fast loading speed.
Well-optimized content and On-page elements.
The major challenge in building trust and authority is that it
4. SEO is the Key to Understanding Consumer Behavior.
 A business will get regular updates about consumer behavior or insights through routine SEO practice. This is because you can keep an eye on consumers' journeys throughout the segment or your website to know about it.
Certain tools help you study consumer behavior, such as bounce rate, page views, session duration, unique page view, etc. This tool is called "Google Analytics." With the help of this amazing tool, one could get all the analytical data of their website.
This data will help businesses analyze the thought process of the consumers in their industry. As a result, companies can plan consumer-friendly content or service strategies. 
5. SEO Services can be very Affordable and Effective.
Effective SEO practice doesn't drain your pockets at all. This is because we don't need to pay a single penny to Google to rank our website as we do in Google Ads or Facebook Ads. SEO only demands some fraction of monetary investment for optimization.
Also we need to be patient and consistent enough to see good results. If you choose a good SEO service provider you'll definitely witness significant traffic on your website for sure.
6. Local SEO can be a Booster Rocket for Small and Medium Businesses.
Most small & medium scale businesses are expecting that their product or services should become popular locally in the vicinity from city or town.
Such businesses usually have a small budget, they want the leads, they want customers to visit the stores, purchase some product or services.
 Collectively we can say, these business owners have a lack of patience. So, to tackle this, SEO experts like SrisaiSMS  use local SEO techniques initially.
Because Local SEO is easy to implement and less competitive, it generates store visits or leads quickly. 
The very first step in local SEO can be creating a "Google My Business" page. It helps businesses to improve online presence for local searches.
Then SEO experts do keyword research for local keywords, for e.g. "Best cafe in Mumbai" or, "interior designers near me".
As you can see from the above image, the SERP shows a list of Google Business pages for a local search query. If your business comes in top 3 positions here, you'll get the maximum leads in terms of website visits, calls, messages, etc.
There are other practices that can improve local SEO rankings, such as listing website in local business directories, creating local backlinks, creating content that consist of local keywords and intent, etc.
7. Increase in Online Buying decisions. (E-commerce)
There is a lot SEO can offer to the new manufacturers, suppliers, and reseller businesses. You don't need to take care about the competition with the big players in the E-commerce market.
To explain this in deeper, we would like to share some granular stats about online buying behavior of consumers.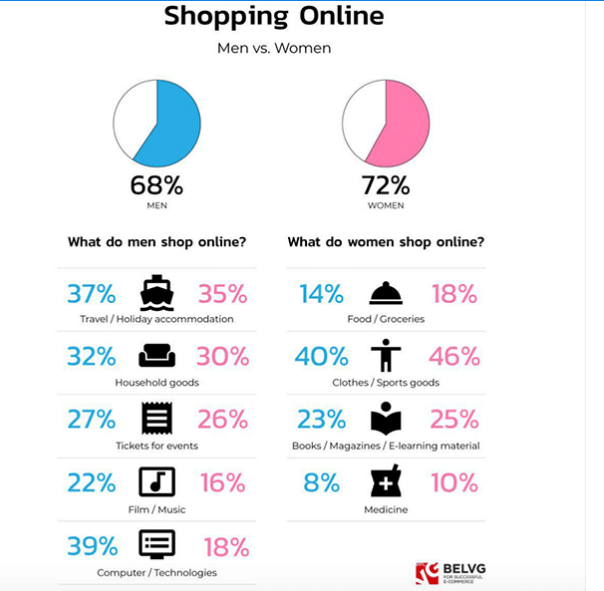 This chart shows the online buying % of men & women of goods and services of different industries. So, from the above figure, it is obvious that there will be only an upward trend. 
Let's dive into some more stats from Optinmonster  that inspire you to start an Ecommerce store.  
Mobile conversion seems to increase over 30% for small businesses in the future.

In 2019, the count of Digital buyers was about 1.92 billion, and the ecommerce sales was approximately 14.1 % of retail purchases worldwide. 

In 2023, ecommerce retail purchases are expected to rise from 14.1% to 22%. This shows the pace of online purchasing.

In 2021, 54% of all the online sales took place from mobile devices. So the importance of flawless mobile user experience should be considered.
8. SEO helps in understanding the nature of the overall web environment.
With the World Wide Web's ever-changing environment, it can be difficult to keep up with the changes as they occur. However, staying on top of SEO entails being up to date on key changes in search.
Knowing the digital ecosystem, including the strategies utilized by other local, comparable firms and rivals, will always benefit those brands.
9. SEO can transform a business into Brand.
SEO contributes to the long-term assets of your brand. A strong rating and a desirable placement serve to raise the profile of your brand.
People look for news and related items, and having an effective SEO and Marketing plan ensures that your business is seen.
A positive user experience on your website implies that your words will be received well, and your products or services will be sold.
Because SEO is no longer a stand-alone channel, combining it with content and public relations helps with brand reach and recognition in addition to other outcomes.
10. SEO still has a long journey to cover.
Increasing number of internet users, mobile users, searches, online purchases, etc. point towards the fact that SEO is always being there with us. In fact, it will improvise with technology, algorithms, and larger datasets. 
Shoppers will always want to purchase items and services online, and companies will constantly seek the most cost-effective method to do so.
While the function of SEO evolves and techniques shift, new opportunities emerge through various access points like as voice, applications, wearables, and the Internet of Things (IoT).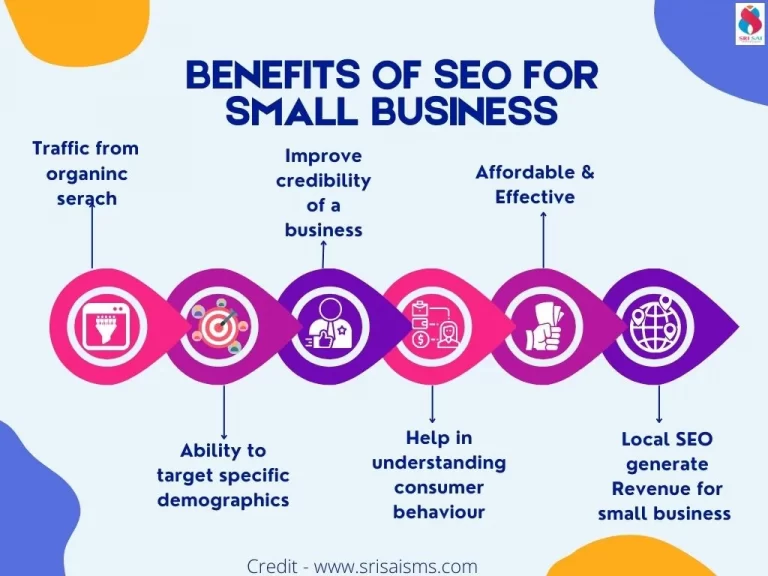 We hope that the readers had an idea about What is SEO? How SEO can Benefits your online business? Why SEO is important in these times, etc.
So it's the right decision and right time to start an SEO service for your business by opting for the best SEO service provider in your town. It will really help your business to grow in the long term. 
If you are just starting SEO practices for your business and looking for some free online SEO tools then ATo ZSEOTools will be the best option for you.
Does my Business need SEO ?
SEO ( Search Engine Optimization ) should be a priority for any company . You do not need to pay for every click when using search engine optimization. Of course, it takes some investment for resources to rank on the website on the SERP. If you're neglecting SEO, your competitors profit from the search traffic on google. Every firm must execute SEO, whether a local business, an e-commerce company, or a multinational. organization.
Why Isn't My Website Ranking on Google?
There could be multiple reasons for your website not ranking on google.
1.Go to google and run a " Site: yourwebsitename.com" if your site is listed, that means your site is indexed.
2.Then probably your site must be new and has still not built authority to rank for the competitive search term.
3.Your Content might not be relevant to the search intent. Your Content should ideally be better than others.
What is the difference between SEO and SEM ?
The difference between search engine optimization (SEO) and search engine marketing (SEM) is that SEO focuses on organic search traffic, whereas SEM focuses on paid search traffic.
Should I Do SEO, Run PPC Ads, or Both?
You must realise that although both has advantages, PPC advertising requires you to pay for each click while SEO delivers free traffic. So, if your budget runs out, PPC clicks are lost, but SEO ensures that your website always ranks high for free.
What Page Speed Score Should I Aim For?
The Google recommended page load time is less than two seconds.
How Long Should a Page of Content Be?
Anywhere between 2500 to 3000 is an ideal content length.
A value assigned to a web page as a measure of its popularity or relevance, which is used to decide the order in which search engine results are being shown.
 Social media does not directly affect SEO rankings, the links you publish on social media sites help your company get more visibility.
Does copying Content Harm Your Website's Rankings?
Google frowns on having text on your website that already exists elsewhere on the web or on another page on your website.
Is It True That I Can Buy Links?
Purchasing backlinks is a violation of Google's Webmaster Guidelines. If you are detected, you will face a Google penalty. And such a Google penalty will harm your search engine rankings.
Should I Focus On Getting More Links?
Every backlink from a referring site functions as a "vote of confidence." If they connect to you, it shows that your material is trustworthy and will boost your results. Obtaining backlinks is thus the most crucial SEO component you should concentrate on for your website.
What to do if my website gets vanished from google ?
Step 1: Check What's Missing
Step 2: Look for No Index Issues
Step 3: Check Webmaster Tools Data
Step 4: Check for Server Downtime
Step 5: Check for Canonicalization Errors
Step 6: Check for Signs of Hacking
Is your SEO agency taking advantage of you ?
If your SEO agency promises unbelievable rapid results, creates low-quality websites, and writes terrible material on their blog while promising you a particular rank, I believe you should switch your SEO agency as soon as possible.
Which free tools to use for SEO ?
1.Free Plugin : Rank-math plugin / Yoast SEO .
2.Keyword research : Google keyword planner, Google trends, Ubersuggest.
3. Analytics: Google search console, Google analytics.
4. Backlinks: Ahrefs ,SEMrush.