Top 10 Benefits of Bulk SMS in Healthcare Industry
The Healthcare industry is our frontline protection cover in these covid times. Hospitals, clinics, medicals are working tirelessly day and night to save lifes & get infected patients recover their immune system.
According to Policyadvice's an insurance suppliers report Healthcare sector's spending could reach over $10 Trillion by 2022. Lots of countries are now focusing and strengthening their infrastructure to face any such adverse conditions. Bulk SMS marketing for healthcare can play a crucial role to fasten the communication between patients and healthcare entities such as doctors, testing pathology labs, hospitals, etc.
Sri Sai Technologies having years of experience in providing profitable Bulk sms  services to healthcare clients. Bulk SMS are very personalized and received directly on the phone even without internet connection. This benefit surpasses Bulk SMS marketing over social media marketing. 
There are many ways in which Bulk SMS marketing can benefit patients such as appointment notifications, quarterly check up notifications, collecting medical reports via SMS, Hospital entry passes for visitors, Coupon code from Hospitals to get redeemed in medicals, etc.
Here we discuss some direct benefits of Bulk SMS marketing in the Healthcare Industry.
Patients can get important information about various diseases, symptoms, precautions, through text SMS. Disease awareness campaigns can be run at a large scale to inform people about various diseases. Better Campaign reach through SMS solutions will be a life saver. Also Doctors can stop consumption of wrong & unhealthy phramaceutical products which people consume without doctors advice. This will also reduce the print media cost that has been spent on the banners, flyers & templates that used to spread awareness in the hospitals. Providing health tips to patients will always create an security in the minds of the people & a positive impression on the doctor. 
2) Appointment Notifications
Appointment date and timings can be notified via Text SMS. As SMS has a very high open rate, people will get intimation about their appointments and they will manage to reach on time. Sri Sai Technologies provide Bulk SMS Api to integrate in client management software of hospitals.
3) Walk-in Health Camp Notifications
People can receive text SMS notifications about  various free health camps in hospitals or medical centers. Sometimes numerous health checkup, eyes checkup, dental checkup camps are organized by government or NGOs for adults or children in surrounding hospitals and clinics. The power of Bulk SMS is that it can deliver such notifications in non android devices also so that poor people too get notified about such events and get benefited.
4) Quick Medical Reports through SMS
Patients can receive medical reports, prescription sheets, dosage timings, etc quickly and easily through media rich message just within 3-4 hours after checkup/scan as an attachment. Doctors can also send reminders of which pills to take with its dosage & benefits. Sri Sai Technologies provides the best Bulk SMS service with media attachment option. 
Hospitals, Clinics, Pathology labs can ask for service feedback through survey forms from the patients through SMS .This will increase their chance of receiving genuine feedback to improve the service. Sri Sai Technologies provided such survey forms to our clients patients & this helped them improve their service.
6) Special Discounts / Offers on Healthcare products/services
Use Bulk SMS marketing service for the promotion of various offers or discounts running on some treatments/checkups. This practice will attract people and increase patient entries in the hospitals/clinics.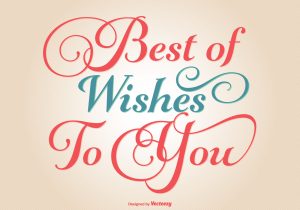 Wish your patients or clients on some special days via text SMS to make their celebrations happy and prosperous. This will help your business to create a personal bond with them.
8) Organize Internal communication
Create a quick communication thread between your paramedical staff, doctors, admin staff via text SMS. With this they can share time sensitive information such as vacant hospital beds, new patient admissions, OT timings, emergencies, etc.
9) Provide latest Updates for Doctors & Nurses
Sometimes the health ministry issues some major guidelines or certain drug prescriptions against some flu or virus. Such a circular can be easily and quickly conveyed with the help of text SMS which can directly land on doctor's mobile phones without any delay.
10) Healthcare App Integration
SMS can be easily integrated through healthcare or pharmacy applications  to share importance of health, diet plans,etc . This can be helpful for patients to communicate with doctors directly. Such apps can also be promoted via bulk SMS marketing for the wellness of the people.